Dan Pratt
Principal
Dan joined Franklin Athanasellis Cullen as a Principal in late 2013, coming over from a thriving practice as a barrister specialising in employment law.
Prior to going to the Bar Dan worked at Blake Dawson (now Ashurst). Before that, Dan worked with employer associations in employment and industrial relations advice and advocacy roles including a Senior Advisor with the Australian Industry Group, the Employment Law and Government Regulation Manager with the Queensland Trucking Association and IR Manager of the Queensland Retail Traders and Shopkeepers Association.
Dan possesses a significant depth of experience in all areas of workplace relations, employment law and industrial relations. His expertise includes litigation management and advocacy in proceedings involving restraint of trade, adverse action, underpayment, discrimination, breach of contract, unlawful industrial action, right of entry, dismissals, safety prosecutions and workers' compensation.
Dan's experience spans the construction, mining, transport, manufacturing, automotive, retail/wholesale and maritime industries. Dan has also acted for the Australian Building and Construction Commissioner and the Fair Work Ombudsman.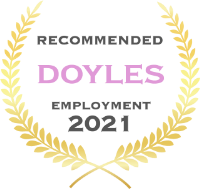 .