Murray Procter
PRINCIPAL
Murray is recognised as one of Queensland's leading employment, industrial relations and safety lawyers. For over 20 years, Murray has been an advisor to leading Australian companies and government authorities on industrial relations, workplace health and safety and employment law, including enterprise bargaining, individual engagement methods, anti-discrimination, termination of employment and dealing with ill and injured workers.
He advises on workplace relations legislation in the private and public sectors, as well as employment contracts, privacy, protection of confidential information and restraint of trade. Other areas of expertise include restructuring and transfer of business issues, and executive remuneration.
Murray is a former Board member of Workplace Health and Safety Queensland. He is consistently ranked by the Australian Financial Review's "Best Lawyers", and by Doyle's Guide to the Australian Legal Profession, as a leading lawyer in the field.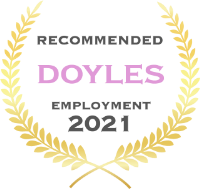 .